Europe's best airlines
YOUR WAY INTO THE COCKPIT
Short-haul flights
SEVERAL FLIGHTS PER DAY
prev
next

Long-haul flights
ONE TO TWO FLIGHTS PER WEEK
prev
next

Career steps and further training
ALWAYS ONE STEP AHEAD
Pilots never stop learning. This is not only because of technical developments but also par for the course in a pilot's career. The first type rating (an authorization entered on or associated with a pilot licence and forming part thereof, stating his privileges or limitations pertaining to certain aircraft type) will be issued, as a general rule, for short-haul and medium-haul aircraft such as the Airbus A320. After a few years the training for a change-over to a wide-body type will take place, after which the pilots can start flying long-haul flights. This process depends on the airline you start with.
A day in the life of a pilot
GLIMPSES OF THE EVERYDAY PROFESSIONAL LIFE OF A EUROWINGS PILOT
Heinrich, First Officer with Eurowings, offers you exciting insights into the day-to-day of our pilots.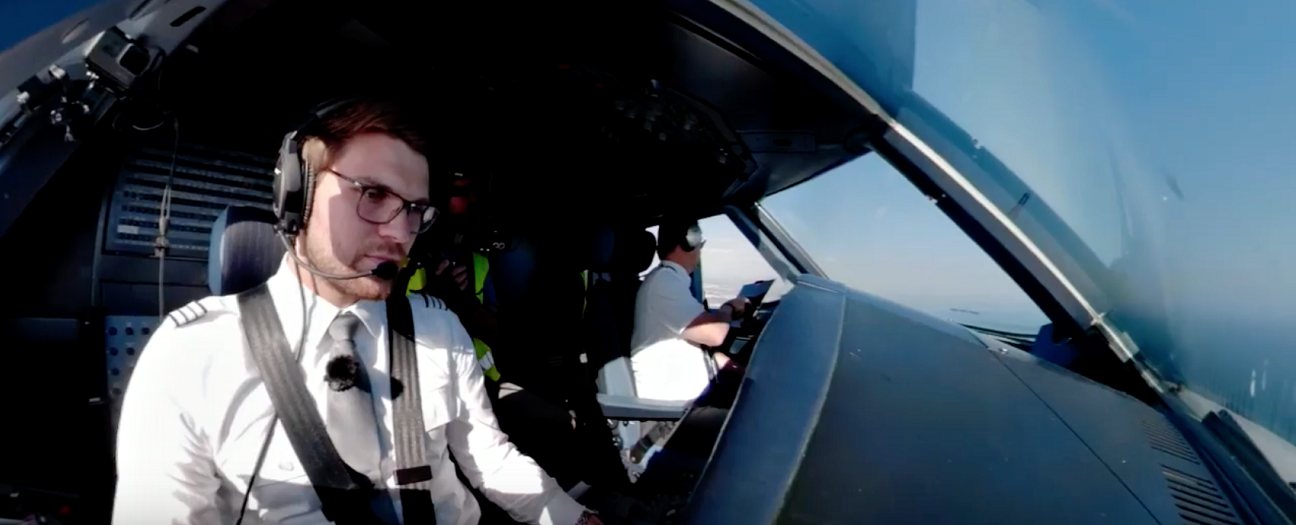 Other topics
YOU MIGHT ALSO BE INTERESTED IN
Contact us
We are here for you